Holographic stickers are here to stay!
October 24 in Diginate News, Miscellaneous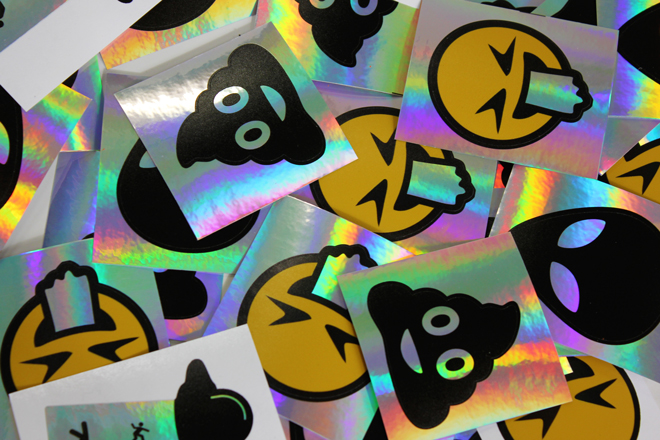 Back in September we launched Holographic stickers as a Ltd Edition product.
Well, it turned out you couldn't get enough of them – we needed a virtual army of Holographic print technicians to keep up with demand.
As a result we've decided to make Holographic stickers a permanent fixture in our Metallic Sticker range! If you haven't checked them out yet why not order a copy of our Steam City sample pack.