Metallic Stickers
Make an impression with Diginate Metallic Stickers.


Money can't buy class, except in the case of our Metallic Stickers. Available in a range of finishes including silver, gold, brushed, sparkly and holographic, Diginate Metallic stickers look a million dollars.


Printed with hardwearing UV inks and available in the size and shape of your choice, our Metallic stickers are perfect for a range of labelling and promo uses.
Choose from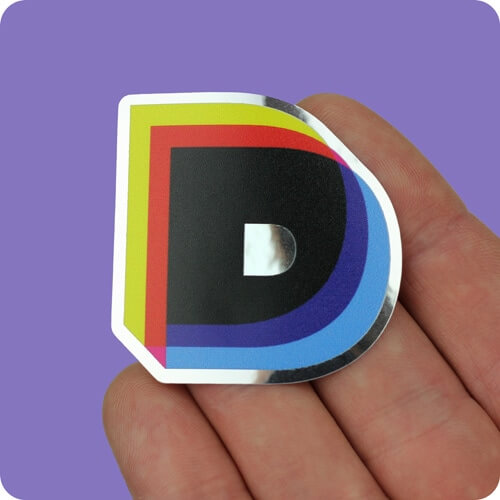 Silver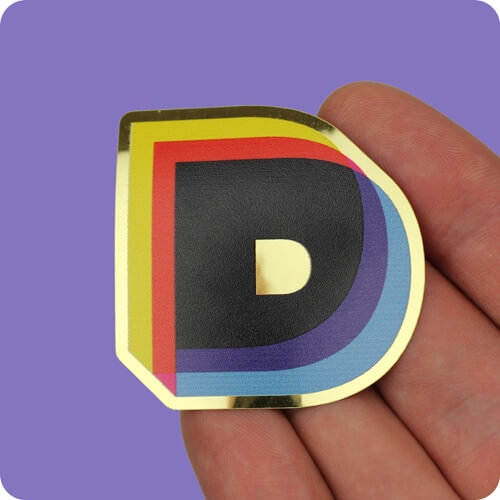 Gold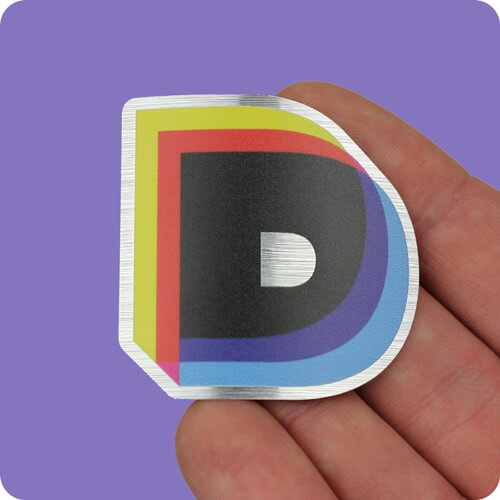 Brushed Aluminium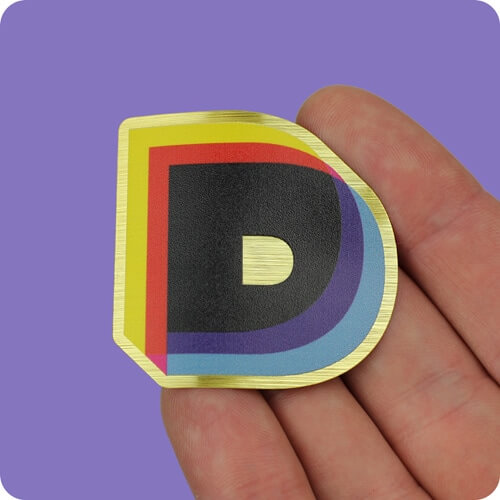 Brushed Gold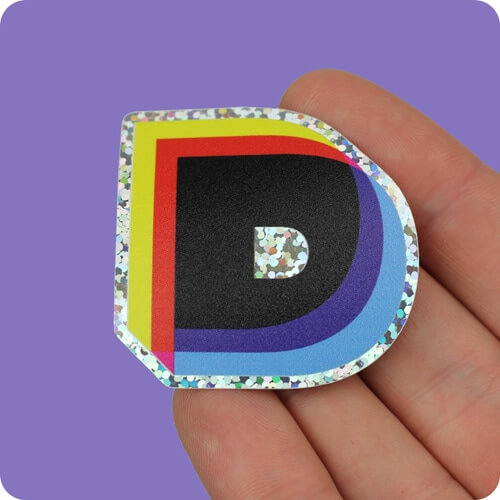 Sparkly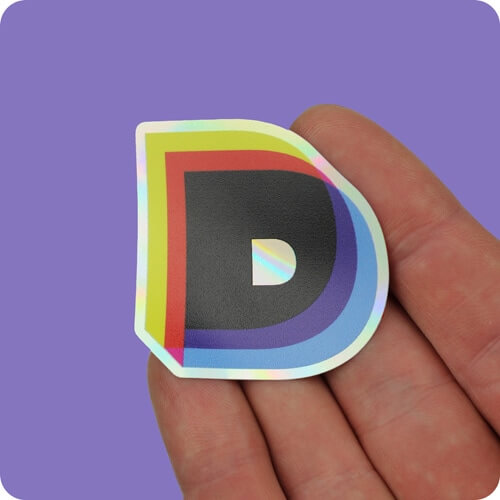 Holographic
A range of finishing options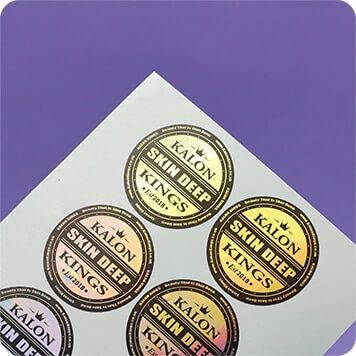 Multiples on Sheets
You will receive multiple peel-off stickers of your design laid out on sheets.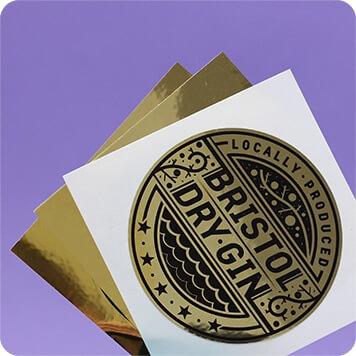 Individuals on a Square Backing
Your sticker will peel off an individual square or rectangular backing sheet.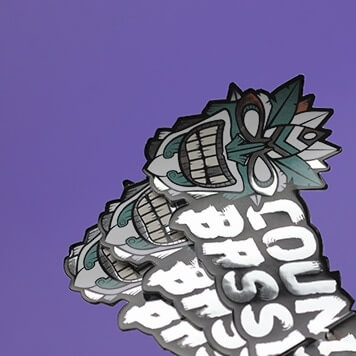 Individual Die Cut Stickers
The sticker and backing paper will be cut to shape.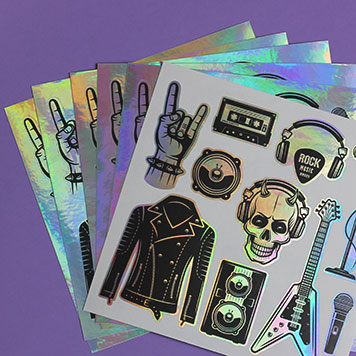 Sticker sheets
Create a sheet with multiple peel off stickers of different shapes and sizes.
Specifications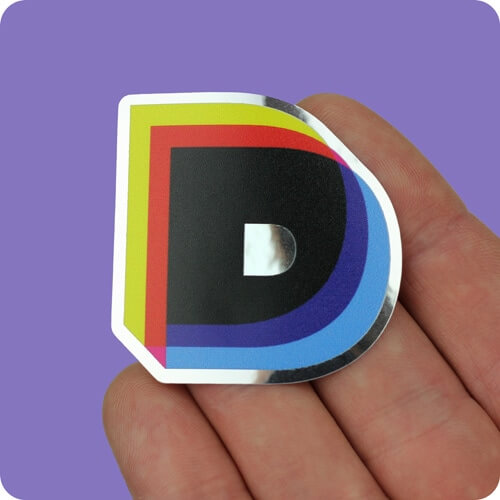 Silver
Max Width: 500mm
Max Height: 1500mm
Print Process: UV
Weight: 90mic
Adhesive: Permanent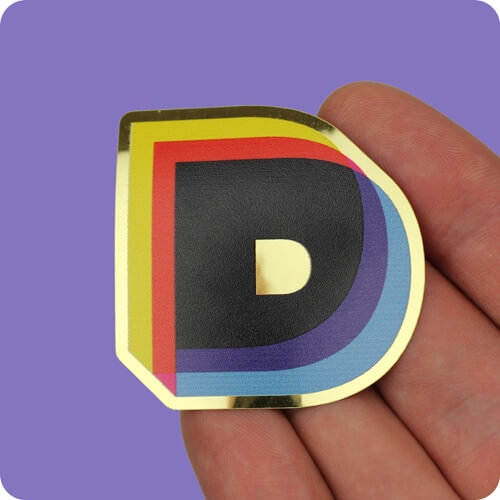 Gold
Max Width: 500mm
Max Height: 1500mm
Print Process: UV
Weight: 90mic
Adhesive: Permanent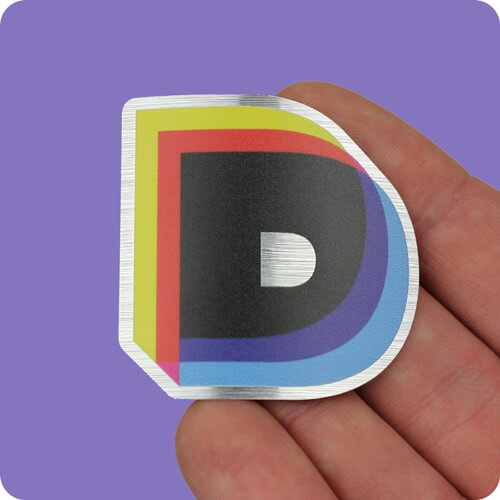 Brushed Aluminium
Max Width: 500mm
Max Height: 1500mm
Print Process: UV
Weight: 90mic
Adhesive: Permanent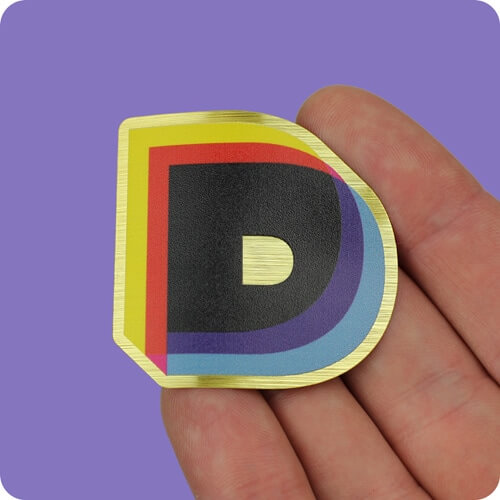 Brushed Gold
Max Width: 500mm
Max Height: 1500mm
Print Process: UV
Weight: 90mic
Adhesive: Permanent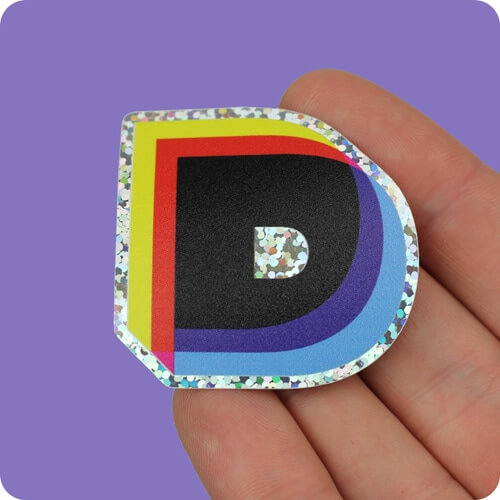 Sparkly
Max Width: 500mm
Max Height: 1500mm
Print Process: UV
Weight: 90mic
Adhesive:Permanent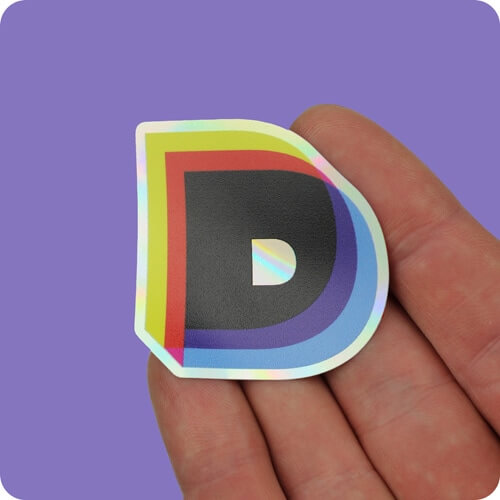 Holographic
Max Width: 500mm
Max Height: 1500mm
Print Process: UV
Weight: 90mic
Adhesive: Permanent