How to make promotional foil sticker packs
September 15 in Design, Ideas, Projects, Promotional Ideas, Tutorials
Want to show off your products and stand out from the crowd? Why not create some promotional foil packs filled with stickers and sweets?
It's difficult for small companies to get people's attention, especially on a small budget. Sure, you can give people business cards or flyers, but if you want people to remember you you'll need to give them something memorable. Perfect for giving away at markets, trade shows, in shops as well as sending to potential customers, promotional foil packs are guaranteed to get people's attention. To show you how easy it is to do, we decided to create some promotional packs for a fictional company called 'Sweet Art Illustration Studio'.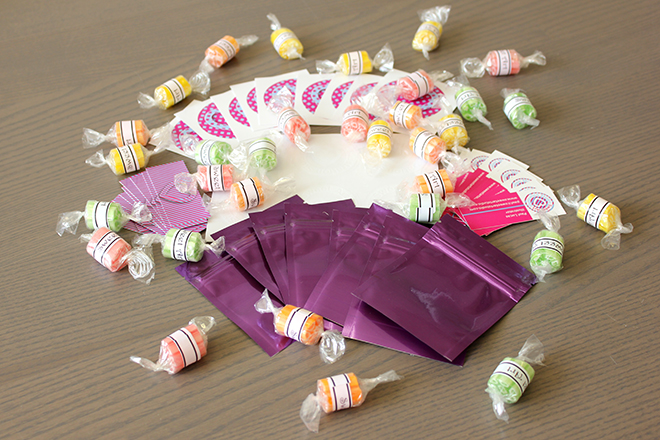 Foil packs come in all kinds of sizes so you can fill them with pretty much anything you want. Since our packs are for an illustration studio, we thought it would be nice to have a vinyl sticker that showcase the studio's work. We also wanted something a bit more unconventional and memorable, so we found some personalised sweets and branded them with the studio's name.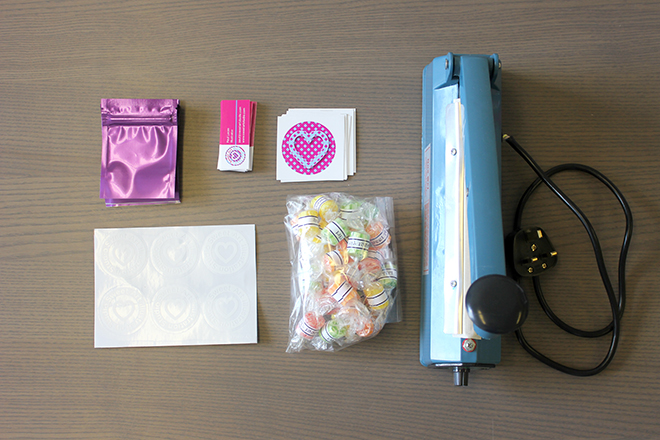 Here is all you need to create a nice promotional foil pack: metallic foil packs (obviously) and some Clear Vinyl stickers to label them; mini business cards, Gloss Vinyl stickers and some personalised sweets to fill the packs; and a heat sealer to seal them up.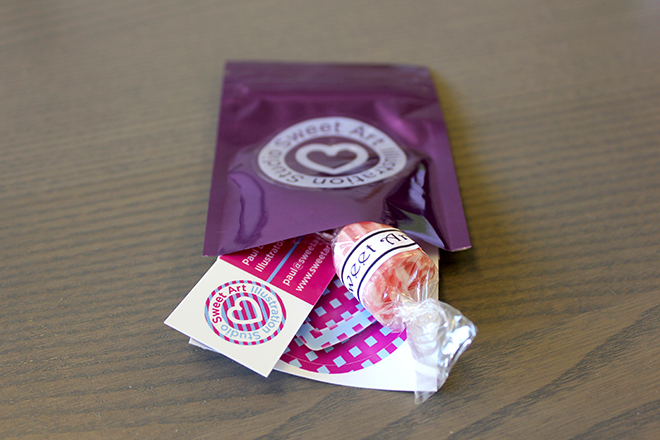 After labelling the packs, the next step is to fill them. Our packs are 7.5x10cm, so a 5cm circular Vinyl Sticker, a mini business card and one piece of our personalised 'Sweet Art' Fruit Rocks fit perfectly.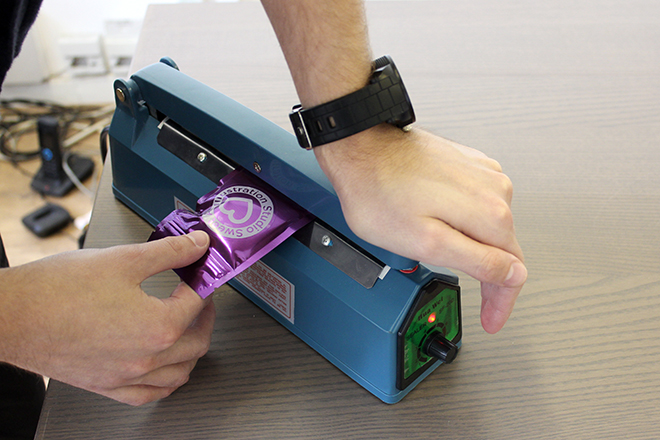 Sealing the packs are quite easy – just press down and hold the sealer.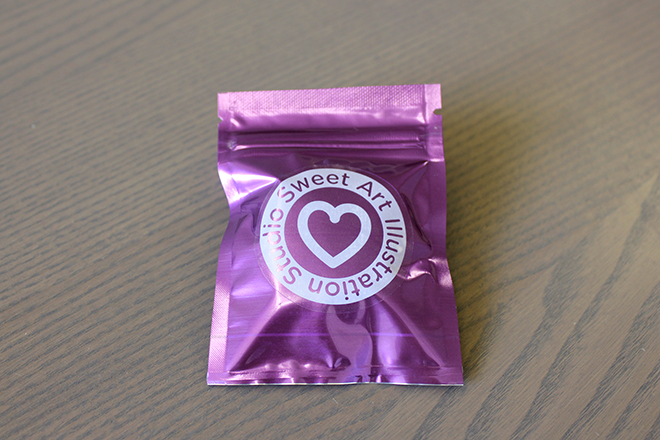 Here's how the finished pack looks.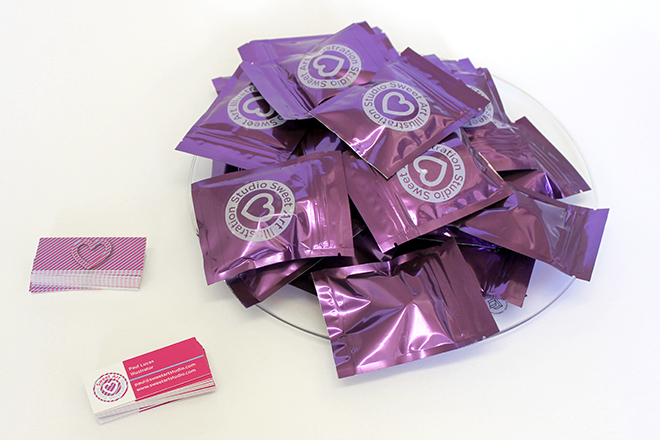 Ready to be handed out! With contact information (business card), a product sample (vinyl sticker), something memorable (personalised Fruit Rock) all contained in a zip lock foil pack, these pocket sized packs are the perfect way to get the attention of people who are on the move; at a market, in a shop, at a trade show or on the street. Don't forget to add a promo code so you can measure how successful your campaign is.