Behind the scenes: Ben Gough of British Rain
April 29 in Case Studies, Miscellaneous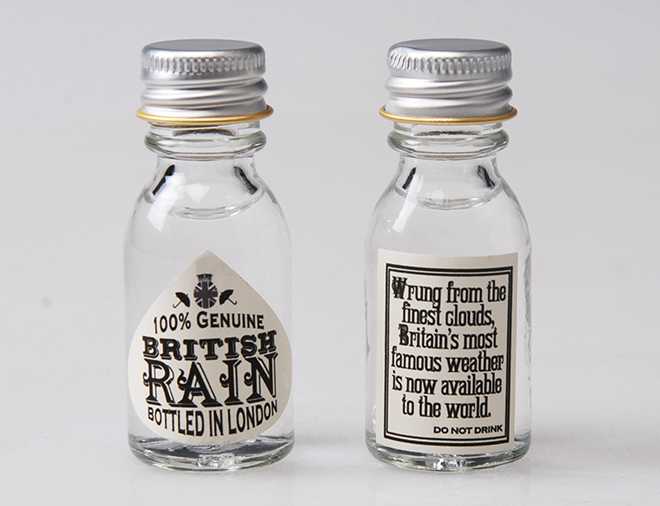 It takes a seriously audacious entrepreneur to come up with the idea of selling rain. Ben Gough, founder of British Rain, is that entrepreneur – and it's turned into a surprising success. We caught up with him to find out how it all came about…
How did you come up with the idea for British Rain?
I used to work outside a major London tourist attraction handing out flyers. When it rained I'd occaisionally apologise to the tourists for our wet British weather. To my surprise sometimes they'd imply that it was fine, because Britain is famous for it's rain. It wasn't until a few years later I was thinking about this and I thought if British Rain is so famous I wonder if anyone has tried to sell it to tourists at souvenir shops. To my amazement and delight no one had, so I started to.
And how's business?
Great, thanks. A few weeks after putting my first 200 bottles in a chain of tourist shops, they phoned me up and I didn't want to answer because I thought they were going to tell me to take these rubbish Rain bottles away. Incredibly they ordered more! It's now available at all five Crest of London tourist shops, We Built This City in Carnaby Street London – and BritishRain.Com of course. I'm proud that people all over the world have bought them. Mainly tourists but also Brits to send to their family who are living abroad.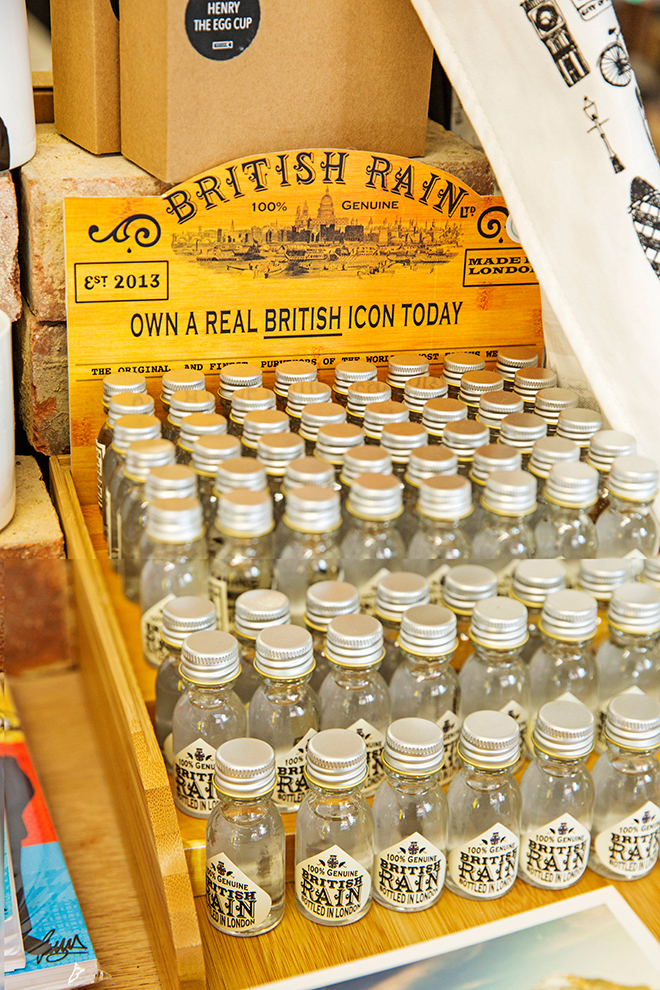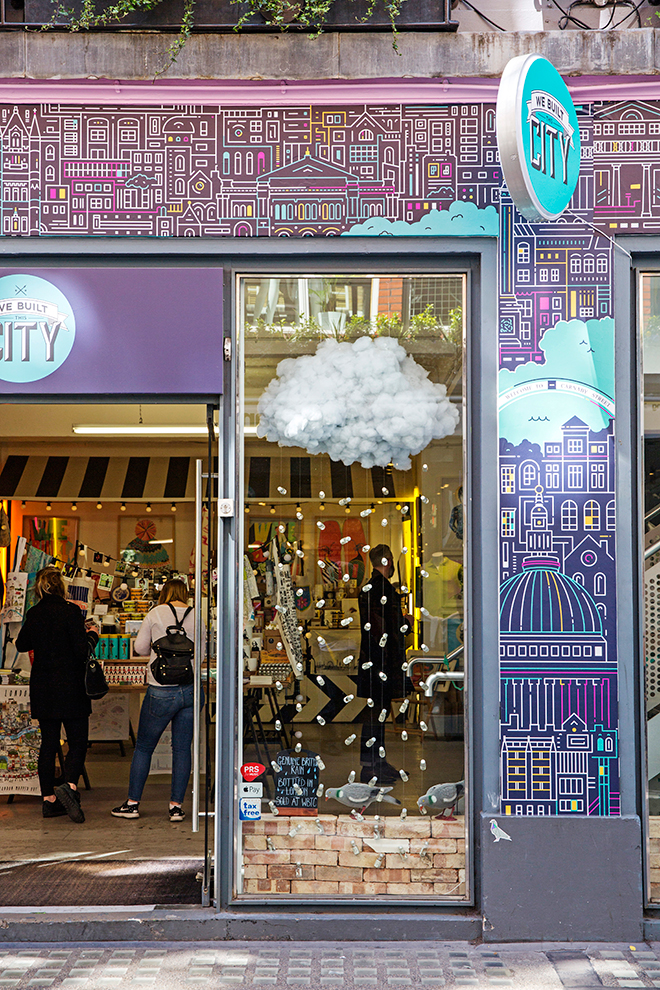 What are the key characteristics of British rain as compared to, say, Dutch rain?
British Rain is the best in the World! I'm not sure if it's chemically any different. But like it or not, unlike anywhere else, Britain is famous for it's rain. It's part of our heritage and our culture and I reckon we should embrace it.
How would a dry summer affect your product? Would prices rise?
Ha! There's a good idea. But the rain supply from the sky is currently outstripping demand for my little bottles by quite a long way, so its not a problem. One thing for sure though I will never, ever use tap or mineral water. It's all pure rain.
Which cloud types produce the highest quality rain?
Grey ones.
What's the outlook for British Rain going forwards? Any special editions forecasted?
I'm a big Prince fan and did think of doing a Purple Rain special edition in his honour. Or maybe some British Reign for the Queen's Official 90th birthday. But for me it's the everyday, common or garden Rain that counts. That's what people coming to Britain want to see.
Thanks Ben!
For more info check out BritishRain.com or facebook.com/britishrain.
Ben brands his rain bottles with Diginate matt vinyl stickers.