10 Ways to promote your business with stickers and posters
July 20 in Promotional Ideas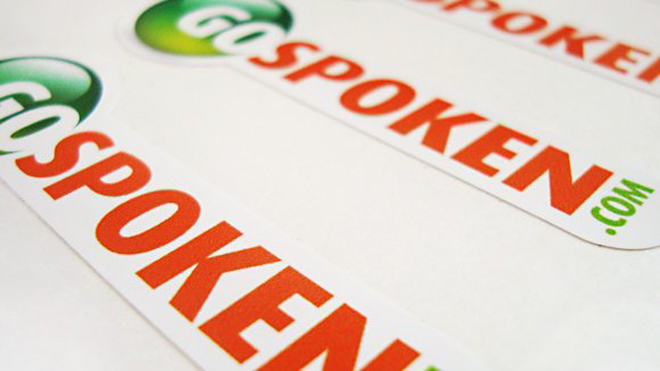 There's loads of great ways to promote your business using diginate.com products. Here are 10 ideas to increase brand awareness and boost your sales:
1. Brand your products
If you supply a generic product, for example flight cases, small labels are a cost effective way to add you branding and contact details. Our clear stickers are particularly effective for adding branding in a non-intrusive way. If you supply, for example, secondhand laptops, why apply a sticker with your contact details offering support and upgrades?
2. Create branded freebies and promo items
Promo gifts are a nice way to maintain brand awareness to your customers. Why not distribute memory sticks with your contact info applied as a sticker?
3. Include stickers with orders
When somebody orders an item why not throw a few stickers in with the order? If you're selling something like skatewear or musical equipment your customers are bound to stick them on their gear, thereby raising brand awareness.
4. Give stickers out at trade fairs and exhibitions
If you're running a stand at a trade fair or exhibition why not give out stickers as well (or instead of) business cards. Stickers are more tactile, and are likely to end up stuck to work noticeboards or on cubical walls. If you give away info packs or goodie bags throw a few stickers in – you may be suprised by the results.
5. Brand your packaging
It's amazing how little thought a lot of companies put into their packaging. Well packaged goods create a great first impression of your company, so why not get creative and add branded stickers to boxes, tubes and envelopes?
6. Advertise on your vehicle
Your company vehicle is a moving billboard – if you drive a lot for work you'd be crazy not to unlock this valuable advertising real estate. For a subtle approach add a small window sticker with your company branding and contact info to your back windscreen.
For a bolder look why not apply larger vinyl stickers to the sides, boot and bonnet of your car or van. Ourcontour cut gloss vinyl stickers are great for this purpose.
7. Advertise on your building
If you have premises on a busy road, or somewhere with lots of walk-past traffic why not shout about your services! Our clear self-cling stickers are a fantastically fuss-free way to add advertising to your windows.
8. Promote special offers with posters
When you've got a special deal or promotional offer running it's crucial to draw as much attention to it as possible. If you have a shop, bar, cafe or premises with walk-in trade why not get posters printed to highlight any special offers you have running?
9. Advertise your ebay store
If you run an eBay store it's helpful to advertise offline as well as through the site. Why not use our label maker to create simple stickers with your eBay store address to send out with purchases?
10. Send promotional stickers and posters to your retailers
If you have shops stocking your products it's important to help your retailers promote your products as effectively as possible. Sending out a promo pack to your stockists with display posters and promo stickers is a great way of boosting your sales.